Our convictions, our commitments, and our achievements in adopting winegrowing practices that respect people and the environment
Find out more about Margaux's core values and actions
All year round, Margaux welcomes you: come and visit our châteaux, meet our winegrowers, discover our wines, take a walk, enjoy the gastronomy of southwestern France, take a break…
for a day or a week -to finish…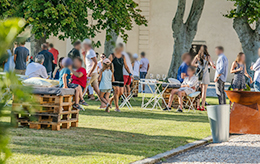 The Margaux appellation invites you to festive events on several weekends over the course of the year. A great outing to enjoy with friends or family: come and join us for a convivial experience and meet our winegrowers!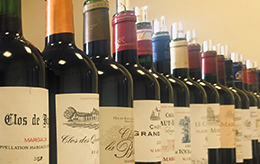 Reserved for the wine trade by invitation: every spring, the previous year's vintage is presented at the Maison du Vin.
Lovers of contemporary art, fascinating objects from the world of wine, historical sites, nature, biodiversity and its reflection in the landscape… come and discover the treasures that our appellation has to offer.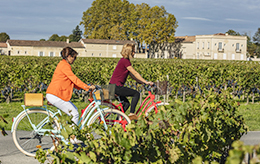 On foot or by bike, follow the paths through the heart of the appellation's vineyards, exploring the varied landscapes and discovering the local wildlife.
This Maison du Vin wine centre was created in 1969 at the initiative of two experienced, passionate winegrowers, Pierre Ginestet and Paul Zuger.
A valuable resource, it provides an expression of the incredible complexity of the Margaux terroir and embodies the diversity of the appellation's wines and winegrowers.
There is information about all aspects of the appellation: from the 21 properties that were ranked as Grands Crus Classés in the 1855 classification to its Micro-cuvées, along with wine-related events and tourist information about the region's natural and cultural heritage.
There is also a wine store, representing the appellation's remarkable diversity, with 1855 Grands Crus Classés, Great Classics, Crus Bourgeois, Crus Artisans, Artisans Winegrowers, Boutiques Wineries and Micro-cuvées.
Place de la Trémoille à Margaux
+33 05 57 88 70 82
Open from Monday to Saturday from 9a.m. to 6p.m.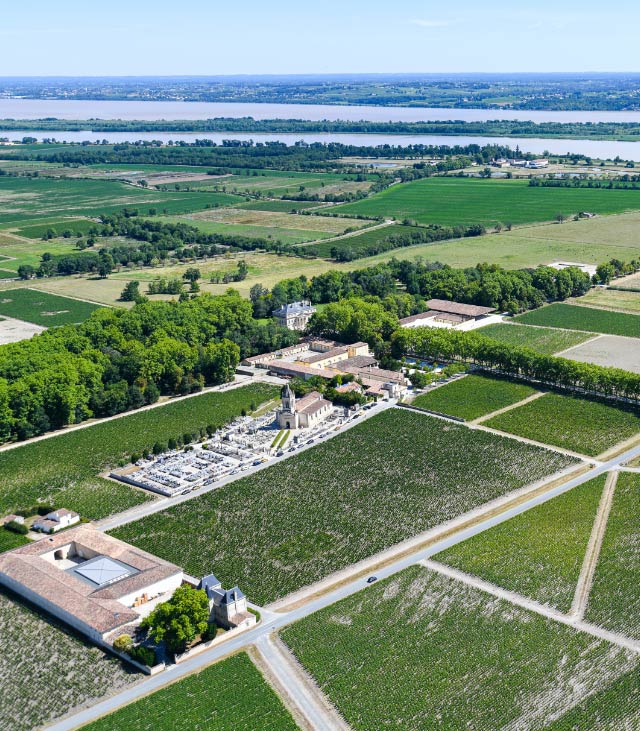 Our missions, our commitments