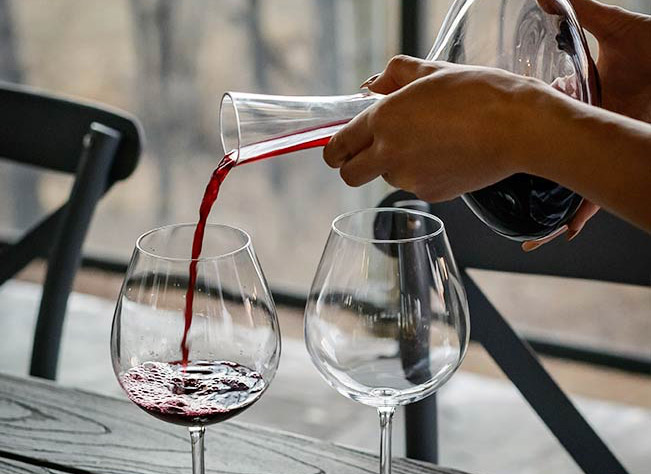 Finesse, harmony and elegance
Grands Crus Classés, Crus Bourgeois, Crus Artisans, Micro-cuvées… Discover the richness and diversity of Margaux's wines.
Their beautiful, dense colours and complex structures, characterized by harmony and elegance, have been praised by wine enthusiasts and professionals since the 18th century. The first edition of Bordeaux and its wines, published by Féret, offers an example.
Margaux's wines are suited to cellaring, being made from a blend that gives them the necessary characteristics, with Cabernet Sauvignon as the dominant grape variety, followed by Merlot, Cabernet Franc and a smaller quantity of Petit Verdot.
The wines change subtly in their expression from one year to the next, imprinting each vintage with Margaux's unique style.
Choosing and tasting a Margaux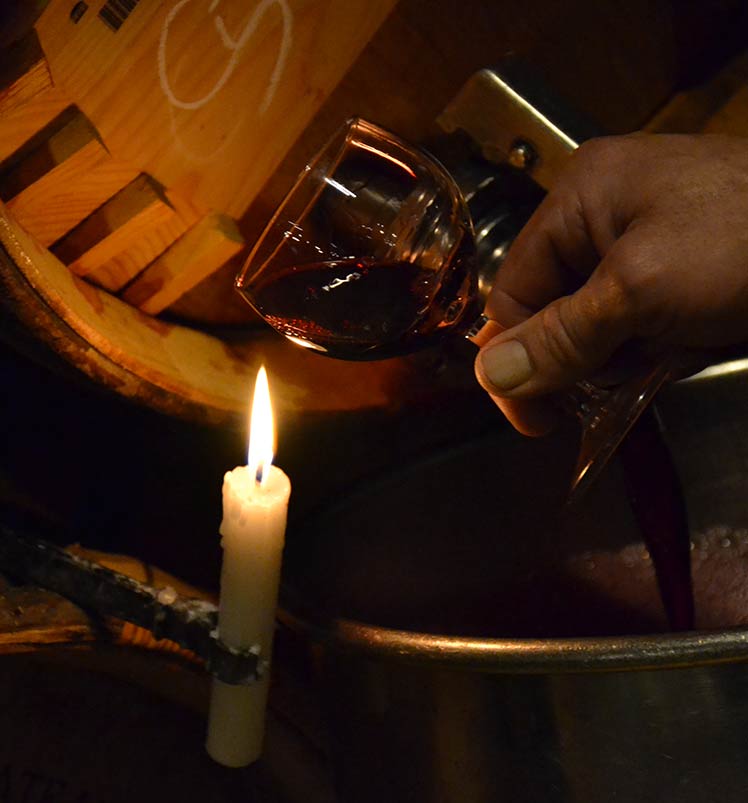 Margaux's wines draw their potential from the gravelly terroir, that brings superb quality and subtlety to the vintage, and gives the wines a remarkable aptitude to age.
Tasting a wine involves knowing how to assess it and appreciate the pleasures that it offers.
At first sight, a Margaux reveals an intense red colour, ranging from ruby to garnet with a purplish tinge, a precious indication of preserved youth. The wines' richness in anthocyanins is affected by the nature of the water stress over the summer, and determines the intensity of the colour. Their lively brightness is a sign of longevity, which comes from a fine acidity.
Inhaling the bouquet, your nose will experience a rich aromatic expression with each swirl of the glass, as ethereal aromas of red fruit and sweet spices are released… to each their own sensitivity and appreciation of a wine's flavours.
Finish by bringing the wine to your mouth; the tactile sensation will already be influenced by all the information that your eyes have sent to your brain, drawing on associated memories… roundness, velvet, silkiness… Its soft, voluptuous, generous attack on the palate is supported by fine, silky tannins, extending the pleasurable mouthfeel (length on the palate is measured in caudalies (seconds)).
Choosing a wine and a vintage is a personal matter. It is above all a question of taste, but there is also the issue of whether it is for long-term cellaring, or consumption in the medium or short term.
The diversity of Margaux's wines offers a multitude of possible choices: to be shared as an accompaniment to food or as an aperitif, with friends or alone, offering a superb gastronomic experience, to be enjoyed in moderation.
Each vintage offers a new tasting experience that will delight epicureans and wine lovers.
Vintages follow one another, year after year, each with its own character. Heat waves, heavy rainfall, late frosts… each weather phenomenon leaves it mark. All these natural elements influence the date that the grapes reach optimal maturity, the colour of the wine, its richness in aromatic compounds and potential alcohol, and the acidity of the must. The winegrower's art is to manage these natural elements so as to create the best possible wines, vintage after vintage, rich in colours, aromas and flavours.
Each vintage has its own potential for ageing, an aromatic complexity, giving an idea of what to expect as the wine ages, and promising exceptional longevity in great years. A Margaux will never disappoint if tasted at the right time.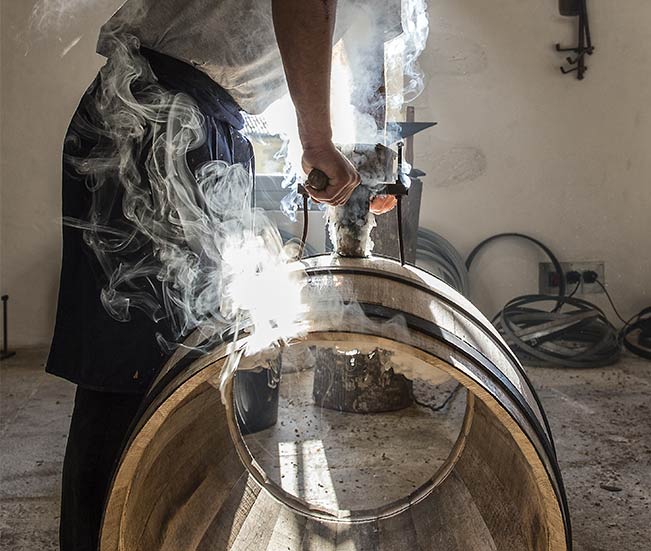 At the heart of the Margaux appellation are family estates, often going back several generations, of various sizes, run by men and women, overseen by vineyard managers and cellar masters, without whom Margaux's wine could not be what it is: the fruit of the expertise of passionate winegrowers, who are respectful of this exceptional terroir and of the precious heritage that it constitutes.
In the 19th century, it was in the Margaux appellation that major scientific progress was made in the treatment of vines. Bouillie Bordelaise ("Bordeaux Mixture") was developed at Château Dauzac, following experiments by Alexis Millardet and Ulysse Gayon.
Every Margaux wine reveals a personality, reflecting the soul of the winegrower, a family history, and their convictions and values.
Many of Margaux's winegrowers are happy to welcome you, and to share their passion for the region and its wines with you.
The chateaux and wine estates of the MARGAUX appellation